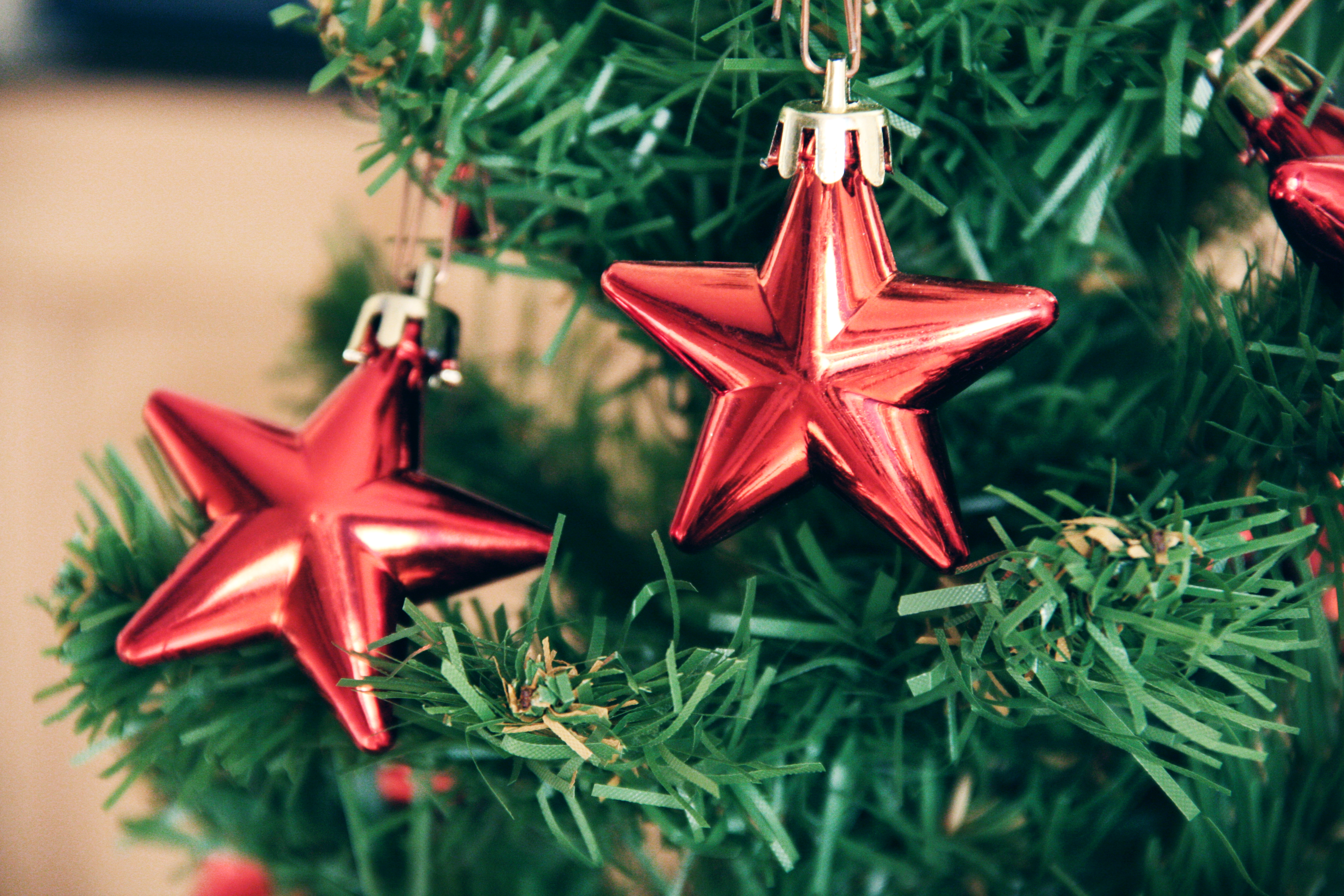 In the United States, my native land, the slow march towards Christmas begins as soon as the Halloween trick-or-treat-ers lay down their sugary little heads on October 31st. Here in the Netherlands, it's as if someone flips a switch on 6 December, and the season arrives. With Sinterklaas' departure back to Spain (to the delight of nearly all parents) we store away our Pieten mutsen, eat the last of the pepernoten and pull out the boxes of Christmas decorations. SkyRadio starts playing Christmas carols in heavy rotation and across the nation trees are purchased, raised and decorated.  Christmas is here!
Yes, you can't walk into a store in this week without tripping over Christmas cards, Christmas lights, and every type of Christmas decoration and frill imaginable for your home and garden. For those that work long days, garden centers have extended hours so that you can spend your entire evening searching for the perfect tree and everything you need to trim it. And while you're there, why not stock up on the newest trends in holiday decoration?  Fur rugs in which to sip your cider?  Check.  Animatronic deer to ring in your rugged yuletide?  You bet. The sparkle and allure, the smells of the season (oliebollen anyone?) are all so enticing.  They draw you in and send your brain into purchase mode, for don't we all want to capture that spirit in a bottle (which you can usually do at check-out!)?
I love the Christmas season. I miss the electric feeling in the air between Thanksgiving and Christmas you get in the U.S., the feeling that every moment of this time of year is special and magical.  To compensate for that absence here (I think), I've usually gone to extremes in decorating my home for the holidays. Every window sprayed with fake snow, stockings hung from each doorknob, all available wall and horizontal surfaces set in red, green and white.  You name it, I've bought it.
But in recent years there's been a shift within me; a need for a calm and restful space during the holiday season.  The onslaught of Christmas decorations can so easily go from creating a cozy, wonder-filled home to actually encroaching on our personal space, creating a frenetic environment that's anything but restful.  I began to wonder if maybe my approach to Christmas decorating was having the opposite effect from what I was hoping to achieve.  Could it be that the flash of all my festive trimmings was leaving my eyes too dazzled to find those quiet, magical moments?  Maybe it was time for a different approach.
So instead of dragging out my Christmas treasures and opening Pandora's box of Yule in the middle of my living room, I have developed a new strategy for decorating.  This year, I pulled the boxes out of storage but didn't bring them downstairs; instead, I am following these guidelines:
Sift through your decorations and set out only the items that you immediately love and/or have a home for in the coming weeks.
Any broken items? – immediately discard.
From these initial items, is there a theme/style or color scheme to follow? Keep to this theme, style, and color/s, and build on it. Our taste in decorations changes with the trends, the years, and our budgets. Sell, donate or discard anything outside of your current style.
Start by adding a few decorative items and then stand back. Experience it, live with it for a few hours or a day. Are you still at rest; is it enough or do you want to add more? Proceed with caution adding a little each day.
Christmas dishes? Store them in your kitchen cabinets and start using them right away. Why save them for Christmas Eve? Enjoy these items while you can.
Purchase a new tree, set-up and leave overnight (or assemble the artificial tree). Check that your lights are working, is it time to buy new strands? Toss the old ones. There is nothing as disappointing as diving into decorating your tree only to find out the lights don't work. (And stores sometimes run out of your preferred style the closer you get to Christmas!)
Bring out the Christmas tree decorations once the tree is ready. Anything broken? Immediately discard. No longer your style? Get rid of it. Get decorating, then make a cup of warm cocoa (or something stronger), sit in your comfy spot and enjoy getting this far.
With the tree in its prominent place of honor your home should be feeling sorted. Feeling you need a little something more? Consider a poinsettia or other holiday plant, candles, a bowl of pinecones or a festive tablecloth which covers a large surface and can finish off a space, as long as the pattern isn't too busy. Small touches can have big impacts.
The key here is to add slowly, making conscious choices that enhance your enjoyment of the season yet allow your home to remain a place of rest and retreat, so necessary at this hectic time of year.  And keep your wallet closed, at least for a few days.  Once you've decided on your style and decorated with your existing items, sure, maybe you do need a new tree topper or glittery ball collection to finish things off.  Just remember to spend less time on the decorations and more time on you. Treat yourself to something relaxing because in these next few weeks you are going to need to recharge every chance you can.
Now…where did I put those Christmas cards?